Hey everybody! I'm up here...in the clouds. That's where I've been for the past month and a half after finding out my work was being featured on the cover and three spreads inside of Rangefinder Magazine. I know right?! I appreciate all the support I've gotten so far, it's simply been AMAZING! Just want to take this opportunity to thank some great people!
I wanna thank some great people at Rangefinder...
Jessica, who wrote the "Fully Lit" article on me. #AWESOME  http://digitalmag.rangefinderonline.com/rangefinder/july-august_2014#pg56
Jacqueline, the great lady in charge who saw value in what I do.
Jason, Mike and Jodi, the WPPI folks who brought my name up when they didn't really have to.
...and to the entire team from graphics and layout to print to administration. YOU ALL ROCK!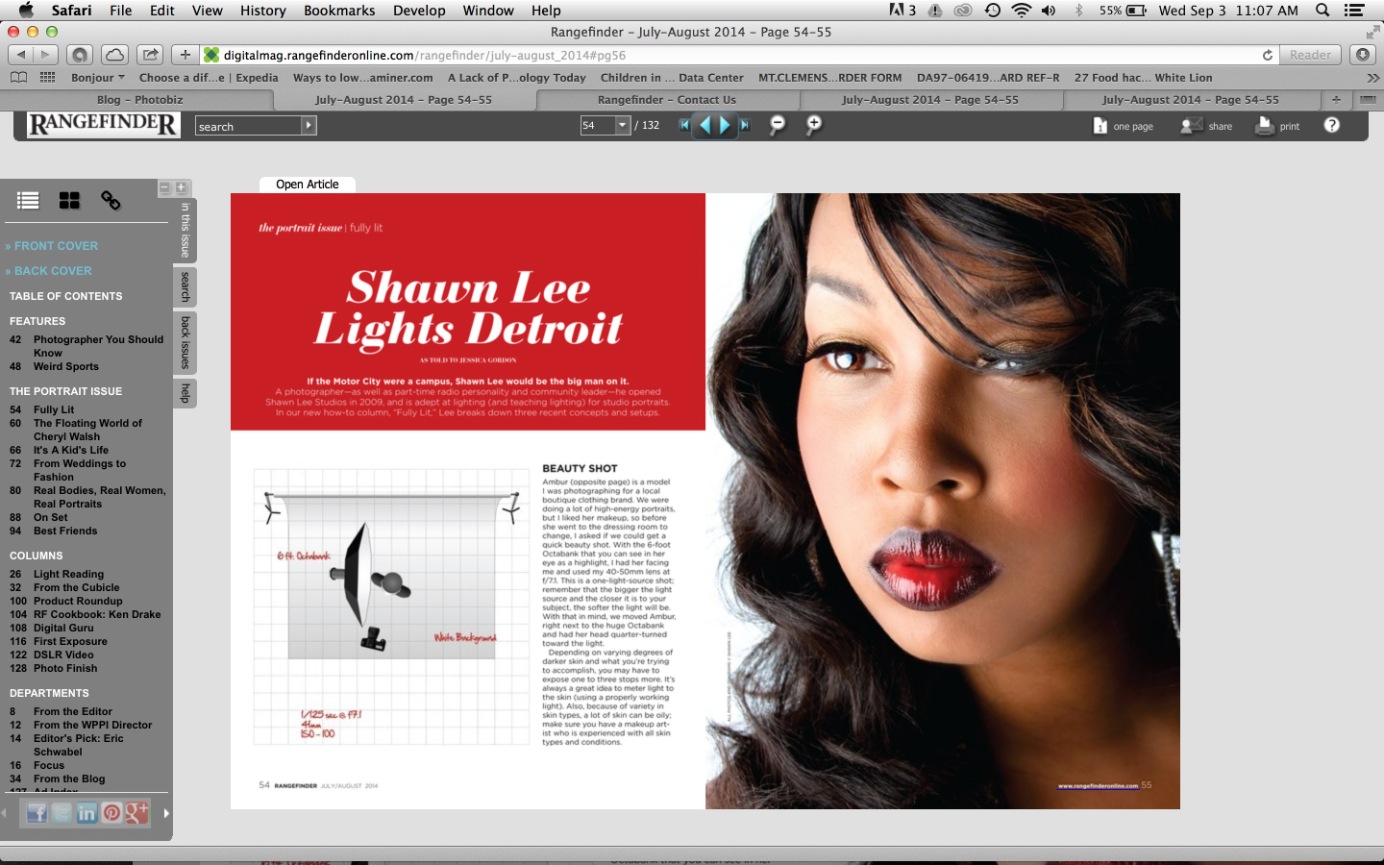 I also want to thank the great people at Millers. (TOO MANY TO NAME INDIVIDUALLY)  Without these people, nobody would know who I am. I know that's hard to believe with my Big Mouth, but its the truth! I've met and had the pleasure of getting to know people from both the Pittsburg, KS and Coumbia, MS labs. We've had great times at conferences and trade shows and they have given me the honor to speak at the Miller's booth. It has been a blast! I am proud to call Miller's my professional imaging lab. Below is a picture of a float mounted "Vivid Aluminum Metal" they just surprised me with of my July/August 2014 Rangefinder Cover. Freakin' Awesome!!! I apprciate everything you all have done. Everybody at Miller's Lab #ROCKS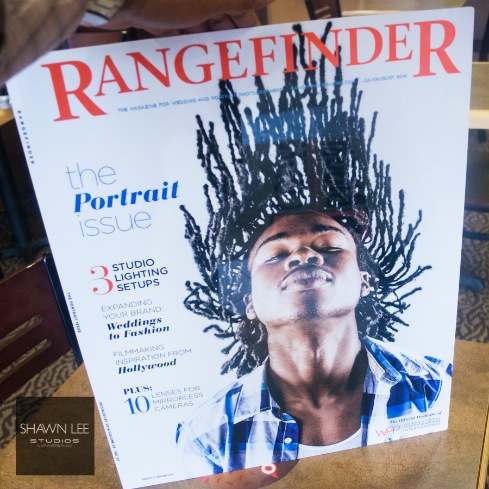 Rangefinder Magazine Cover as a "Vivid Metal" ,Miller's Lab gave me as a congratulations piece to hang in the studio.
Below are the products that Miller's Lab produces for me for my clients. They are high end works of art. Albums, Hard Cover Custom Books, Aluminum Wall Art, and Wall Mounted Acrylics. Exceptional work.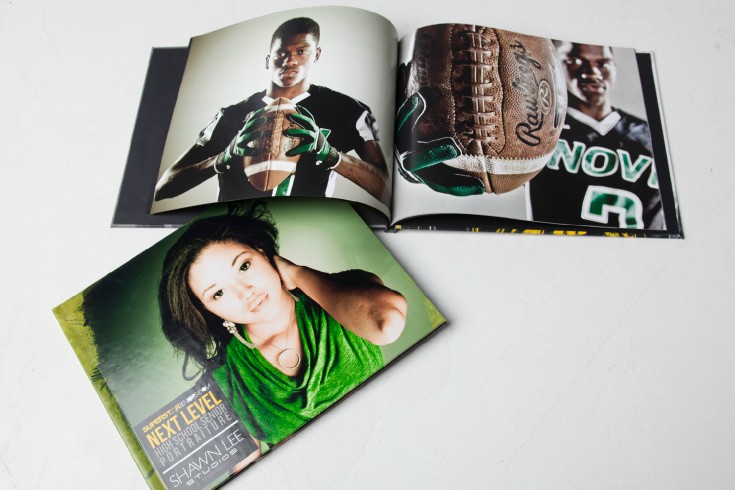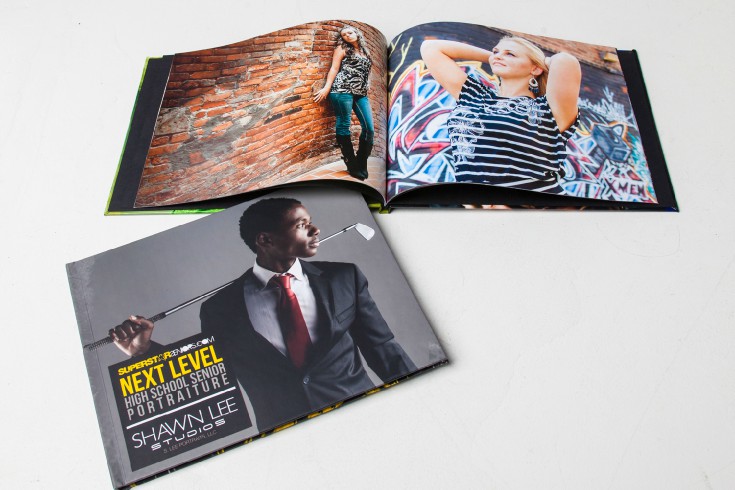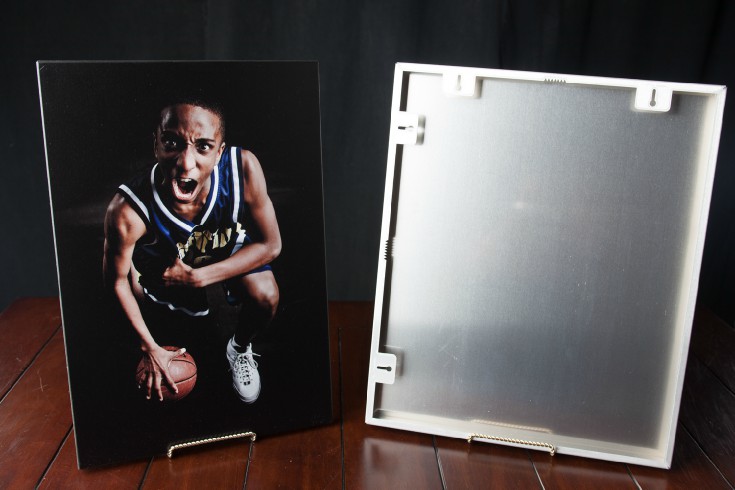 I really want to thank one person in particular who is a great deal responsible for where my national career is now... her name is Marsha Thomas. (Applause) I entered the Miller's photography contests several times over some years and never won, but one day while going through images, she came across my photography and gave me a call. Everything started from there.
I am a firm believer that you can't go far at all if somewhere along the line someone doesn't take a chance on you or see value in what you do, so for that, I'm grateful. I firmly believe that if you want to be blessed then you have to be a blessing. #ROCKOUT